Everybody absolutely has to watch Fleabag season 2, here's why…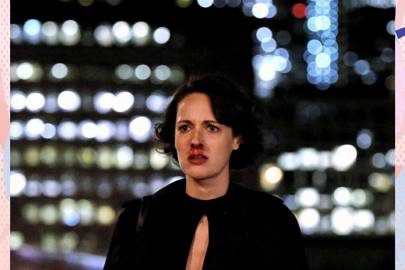 Cancel your plans, call your girlfriends and prepare to cry-laugh: Fleabag is back for a second season.
Based on Phoebe Waller-Bridge's one-woman Edinburgh Fringe play of the same name, the critically-acclaimed show follows the misadventures of Fleabag, a scatty 30-something singleton trying to navigate life in London.
Season one centred on the eponymous heroine's failing guinea pig café, familial tensions and string of dysfunctional relationships, and there's plenty more tragi-comic exploits to look forward to the new season.
Here's everything we know so far…
Who's in the cast?
Fleabag's writer, creator and leading lady Phoebe Waller-Bridge, will reprise her role as Fleabag, while Oscar-winner Olivia Colman will also return as her deliciously vile godmother.
Elsewhere, Sian Clifford (Claire), Bill Paterson (Dad), Brett Gelman (Martin), Jenny Rainsford (Boo) and Hugh Skinner (Harry) are all confirmed in the new line-up, as well as Sherlock star Andrew Scott who is playing a charismatic priest that earns Fleabag's undivided attention.
In other exciting news, there'll be two very special guest appearances from British acting royalty Kristen Scott Thomas and Fiona Shaw, who plays Fleabag's new counsellor.
What's it about?
Three years have passed since we last saw Fleabag on our screens, but everyone's favourite "morally bankrupt" woman is as angry, s3x-obsessed, and dry-witted as ever.
The end of series one saw Fleabag plagued with guilt over the suicide of her best friend, and a dramatic family fallout after her sister's husband made a pass at her. This time around, there's plenty more dark comedy.
In a press statement, the BBC revealed that one year on, our eponymous anti-heroine is embracing a healthy lifestyle, while a meeting with a priest inspires her into seeing the world in a different way.
Elsewhere, tensions rise between Fleabag and her uptight sister Claire as another side of her sibling emerges, while further afield, her passive-aggressive Godmother "slithers closer into the girls' lives."
"She's really been trying hard to eat avocados and go jogging and live a good, quiet life," Phoebe Waller-Bridge explained to the BBC.
"There's still something inside of her that's roaring and a great sadness as well. She's been rejected by everybody who loves her so she's deeply lonely."
The first episode, which is now available to watch on iPlayer, sees Fleabag join an uncomfortable family dinner to celebrate Godmother and Dad's engagement, while quickly developing an unhealthy crush on the priest.
"The eponymous Fleabag returns, joining an uncomfortable family dinner to celebrate Godmother and Dad's engagement," the BBC said in a statement.
"Alongside familiar faces – uptight sister Claire, and her alcoholic husband Martin, Fleabag find herself intrigued by Godmother's new Priest. The evening comes to a tempestuous end however, when an unexpected attack brings old tensions bubbling to the surface."
When will it air?
Season two of Fleabag will air on BBC3 every Monday night, with episodes added to BBC iPlayer after they are broadcast each week.
Good news for international viewers too, as the new season will be available to watch on Amazon Prime Video from May 17.